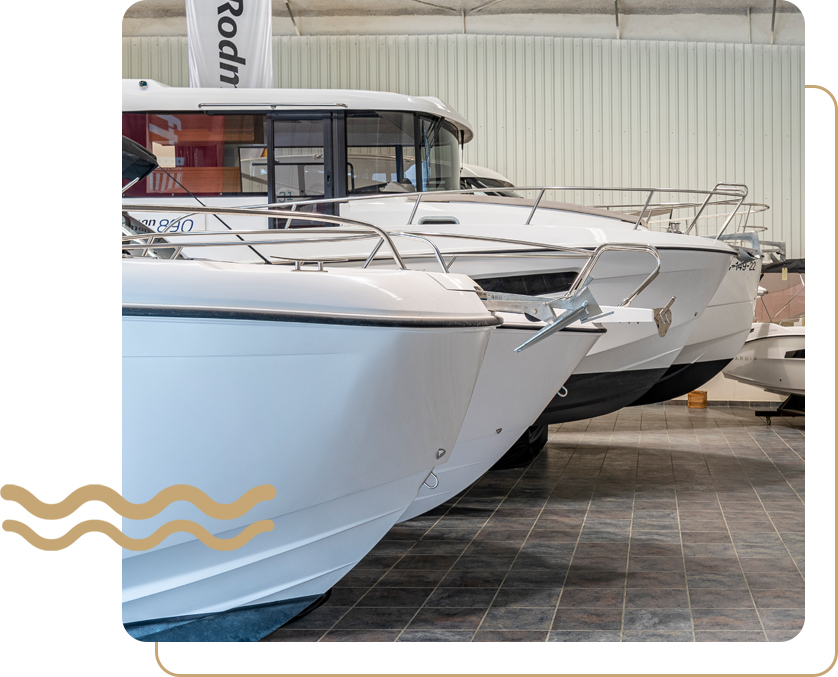 Sailing at your fingertips
At Náutica Javier Berga we have a wide catalog of new and second-hand boats, completely checked and conditioned to guarantee you optimal operation. We offer you all kinds of boats, for every taste and budget, such as fishing/sightseeing boats, motorboats, inflatable boats, cruise ships and luxury yachts.
With our qualified professional team and over 50 years of experience, our sailing company has become a true reference in terms of quality in our field. Moreover, we provide you with different financing options, so that you can make all of your dreams come true. Don't hesitate to come and meet us!
We offer a space that is totally prepared for boat maintenance, so that you can carry out all the work your boat may need, such as bottom cleaning, hull painting, mechanical or electrical repair or any other project.
If you wish, we can also offer you a comprehensive maintenance service, which will allow us to set up your boat and totally prepare it to set sail. If you need further information, don't hesitate to ask us.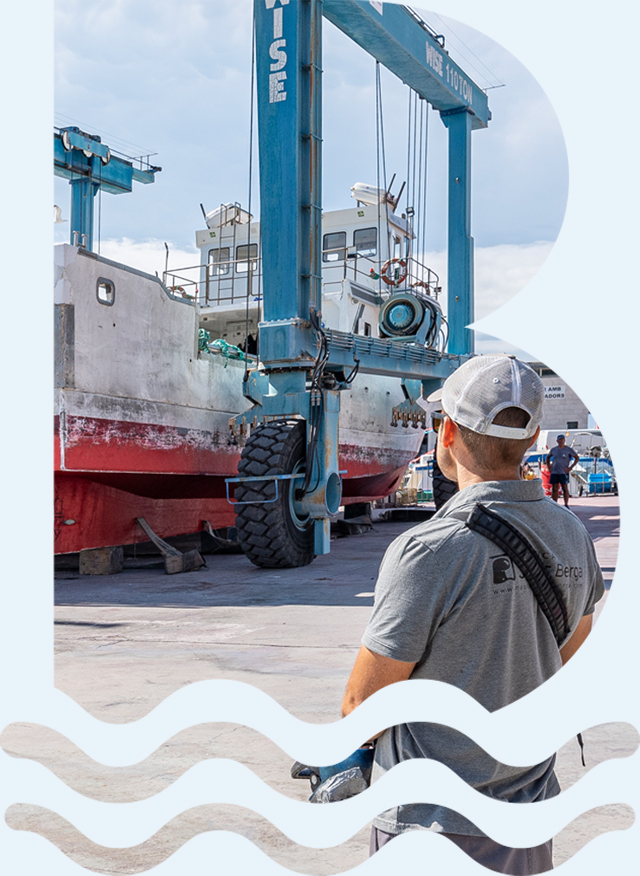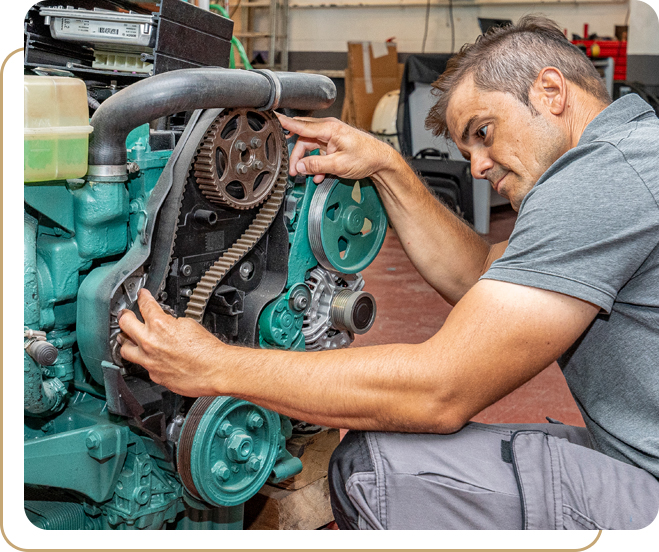 As time passes, the boat's systems can wear away, so repairing them becomes necessary. At Náutica Javier Berga we carry out the diagnostics and comprehensive mechanical repair of any type of boat, for safe sailing.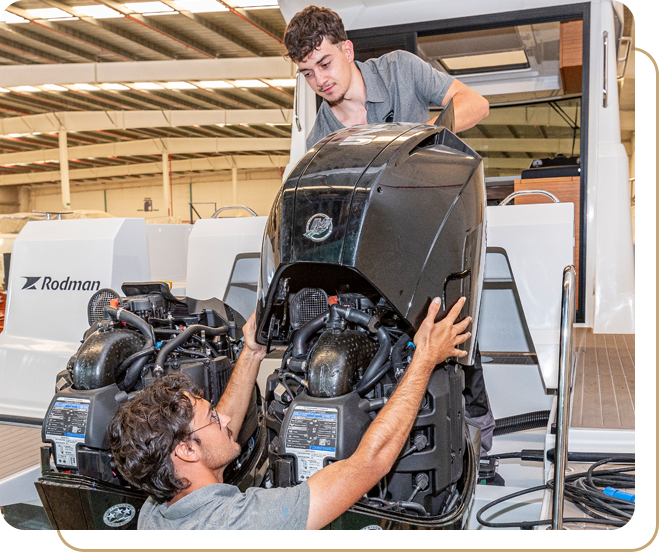 Engine sale and installation
We provide you with a professional counseling, boat engine sale and installation service, an essential element for sailing. We work with the best brands on the market, such as Volvo Penta, Yanmar, Honda, Mercruiser and Ilmor, in order to offer you top quality and performance.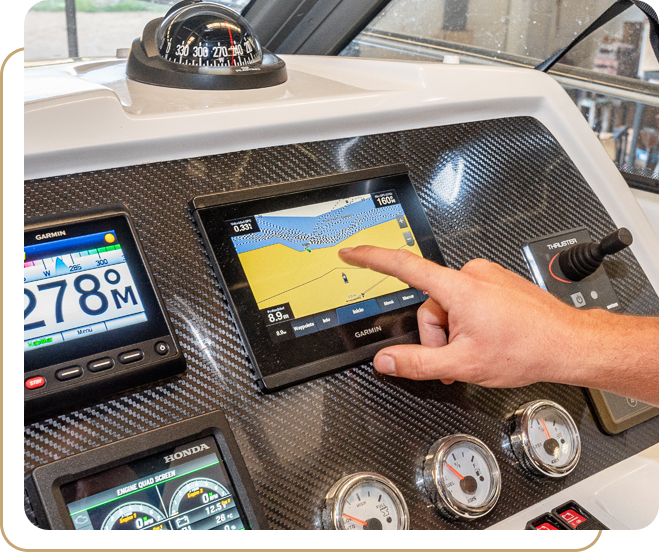 Electrical components sale and installation
A boat's electronic equipment is another essential element to take into account, in order to guarantee safety. That's why our sailing services company offers a wide selection of quality sailing equipment for boats, from leading brands such as Garmin, Azimutel, Simrad, etc.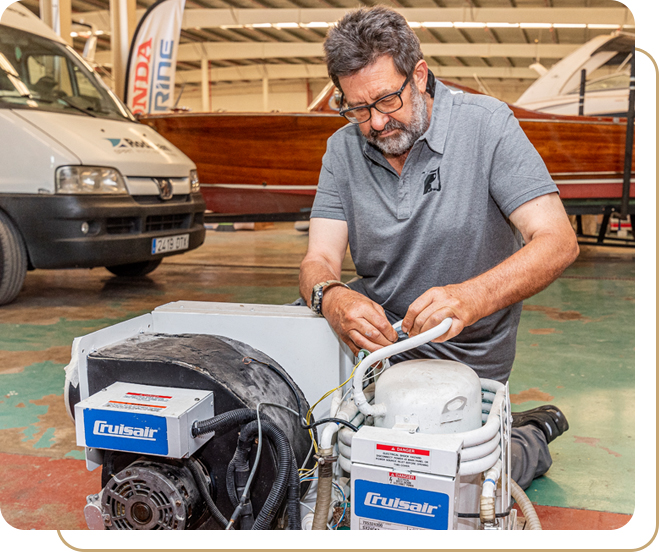 Accessories sale and installation
As official distributors of the market leading brands, such as Dometic, Paguro or Quick, we provide you with all types of accessories and spare parts for your boat. Moreover, if you need it, we also install them ourselves, so you don't need to worry about anything.
Do you need to "tune" your boat for optimal operation during next season? At Náutica Javier Berga we offer a boat maintenance service in a private space, fit for boat mooring in the best safety and care conditions.
We also perform revisions, technical inspection of boats and bottom treatment, so you can trust that everything is working perfectly. Ask us about all our available services and get ready to make the most of your boat.

We always offer our customers the highest comfort
Administration and boat insurance
If you are looking for a reliable insurance for your boat, at the best price, at Náutica Javier Berga we have what you need. We work with established insurance companies like FIATC, MAPFRE, MURIMAR and ALLIANZ, to offer you the best coverage options, at unmatched conditions and unique prices. You can access the best services and enjoy exclusive conditions. Your safety is in good hands!
Do you need a customized financing option to buy your dream boat? We offer you the best options so that you can buy a new or second-hand boat. Ask us about our fully customized financing plans.